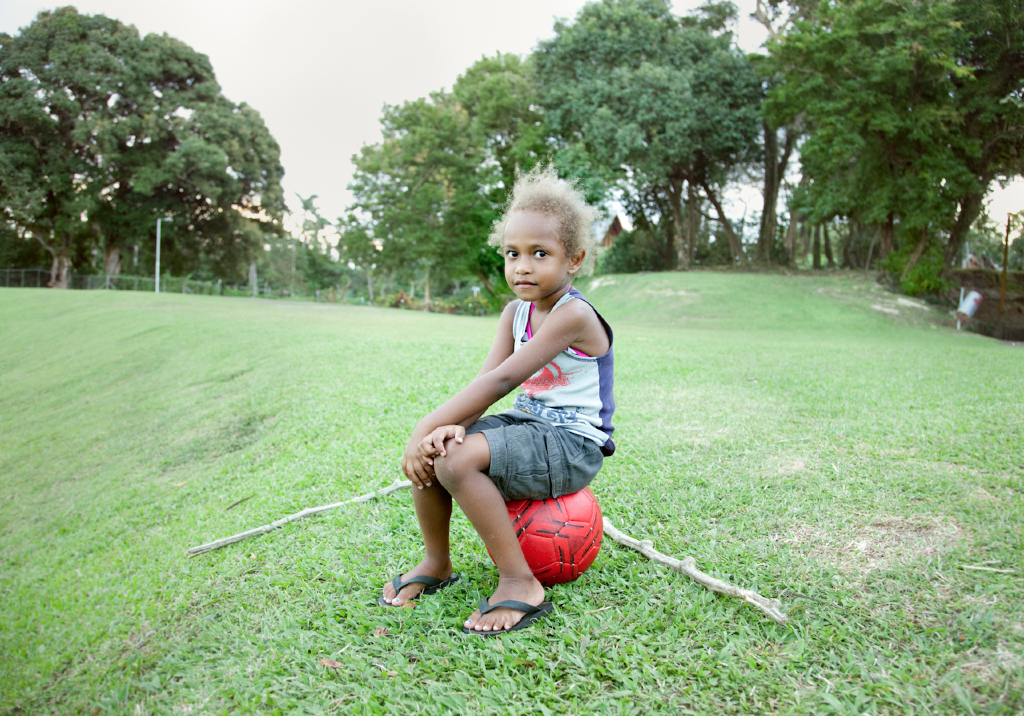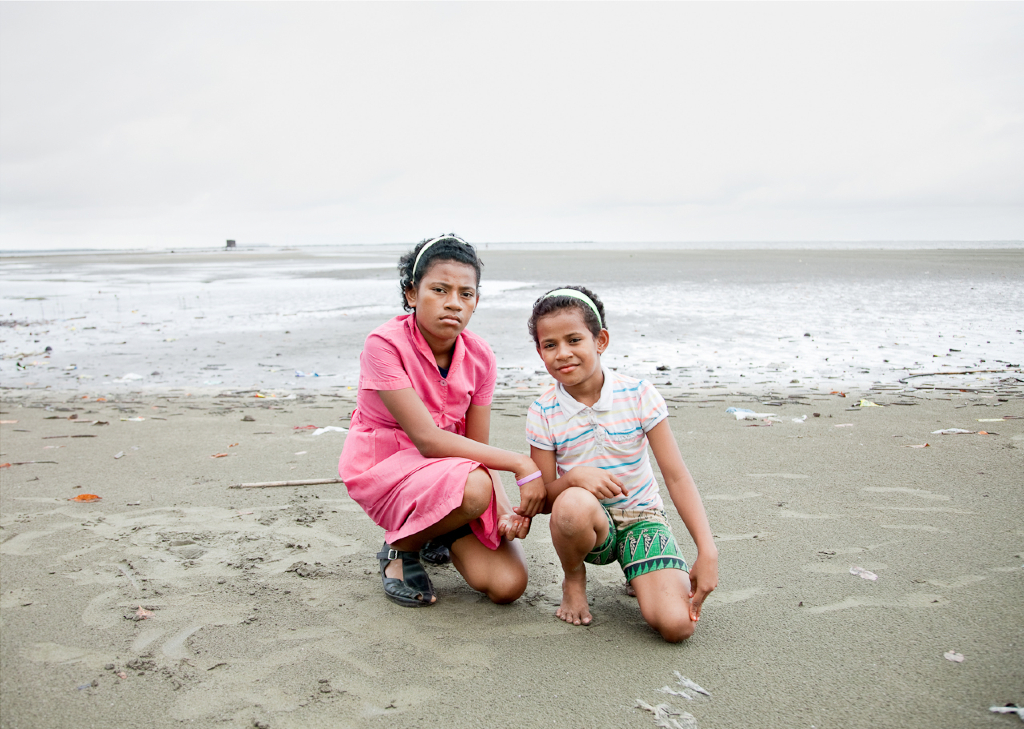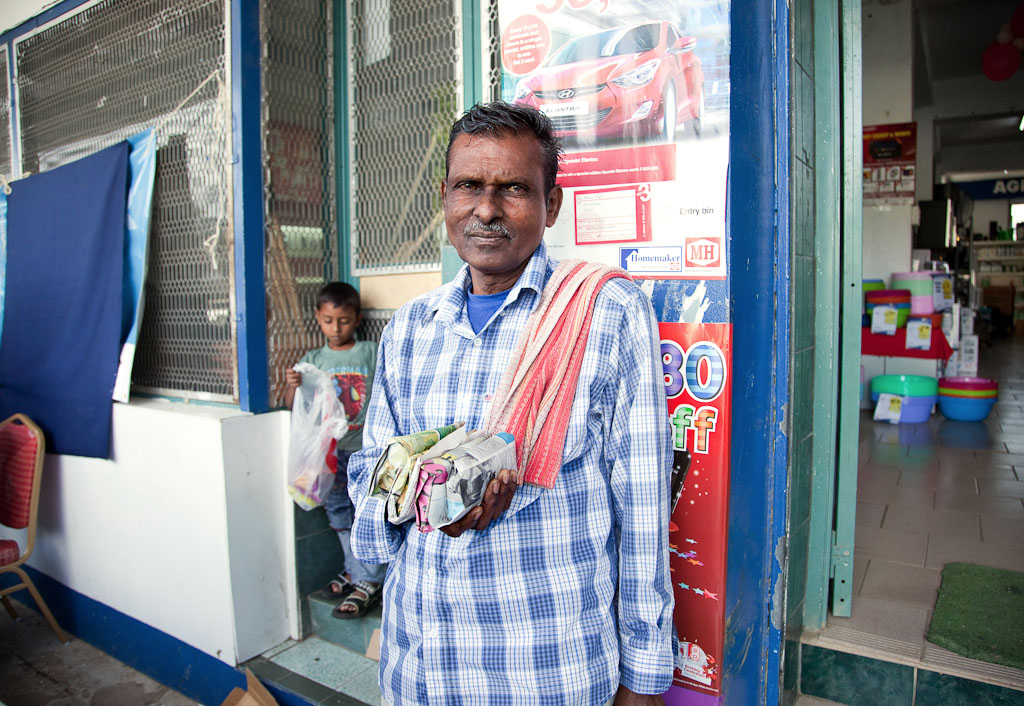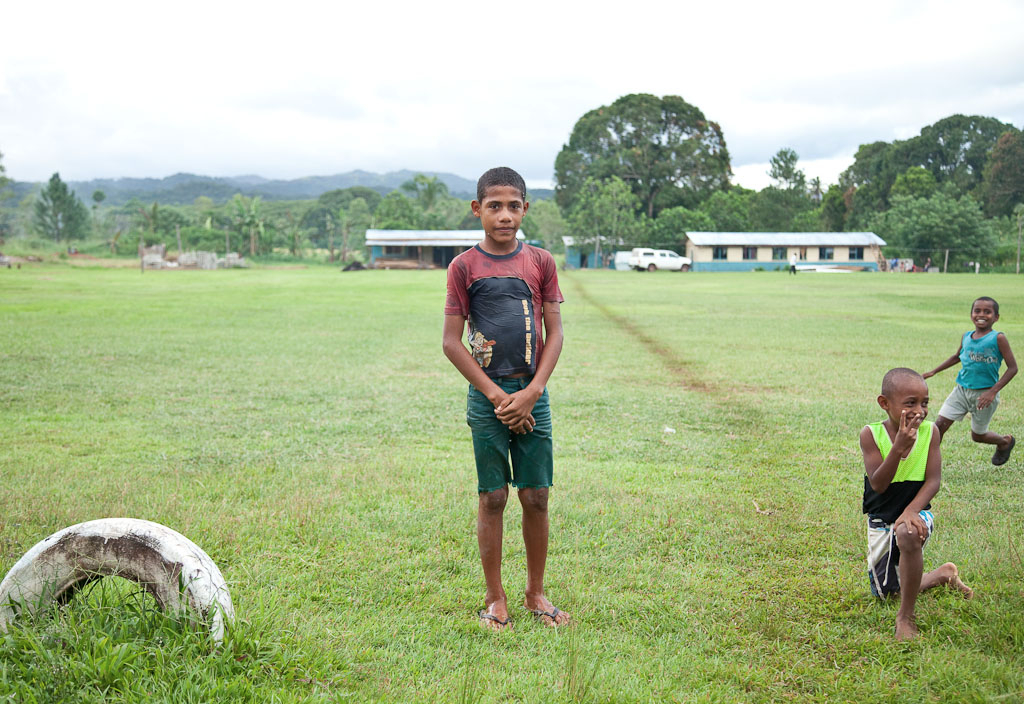 Ocean/Land Statement
I am interested in the experience of one's childhood home through adult eyes. Embarking on this photography project, my initial impulse was to search for my dreamlike childhood memories of the South Pacific that I longed to relive. However, returning to this region as an adult I found that, of course, during my time away Fiji had changed and so had I. So, I threw out my preconceived notions of what I ought to photograph, and instead let the camera and Fiji guide me. I spent a year photographing anything and everything – a curiosity driven collection of information, stories and beautiful things. Afterward I edited and sequenced the photographs to construct a story of contemporary Fiji as the graceful, proud, historically and culturally complex, globally conscious nation that I find it to be. I am interested in the beauty of a layered, dense and eclectic vision of the Pacific.
I do not see these artworks as a definitive statement. Instead I enjoy how photographs are able to dance around the edges of complex issues – often raising more questions than they answer. With this work I address a delicate and ever-shifting balance between presence and absence, interior and exterior, and private and public spaces. I am drawing a visual and conceptual tension between dense overgrowth and the vastness of open sea, geographical remoteness and cultural connectedness, vulnerability and self-sufficiency, and natural beauty and imposed order. I am interested in exploring how all of these themes intersect and manifest on a personal level and find myself drawn to the photographs that directly image ideas of home and family.
There are several portraits in this series. Some are the result of comfortable collaborations with the individual pictured. Other portraits speak more to an awkward distance between the subject and me, an American photographer. Though I have grown up longing to return and to fit into Oceanian culture, I feel it is also appropriate to address my role as a cultural outsider.
My deepest gratitude goes to all of the people who allowed me to photograph their families, their homes and their belongings, who shared their personal stories and opened their lives, and were the most gracious hosts. Further, this project and exhibition would not have been possible without the support of the Fulbright Program, which offered me the unique opportunity to simply explore. Thank you also to the Dean of the Faculty of Arts, Law and Education, the Head of School and staff of the School of Social Sciences, and the staff of OCACPS for your support, discussions, time, energy and advice, and for involving me in your scholarly community. Specifically, I thank the Gallery of Oceanian Art for all of the unseen support that any exhibition involves, and for generously hosting this exhibition.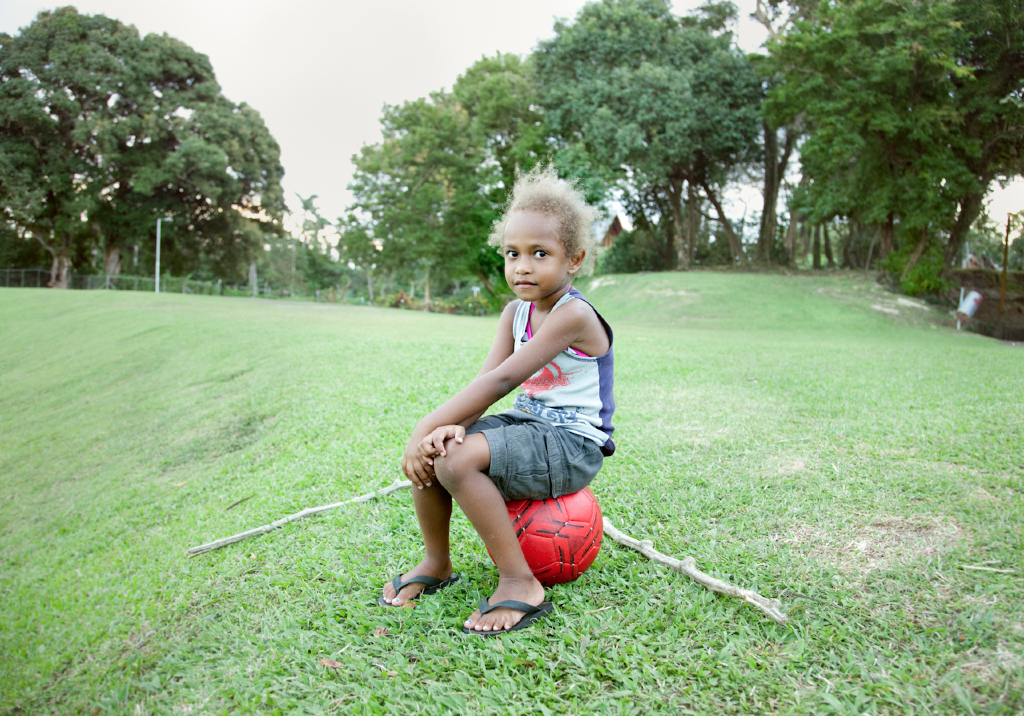 Alisia on Red Ball
Laucala Campus, Suva, Fiji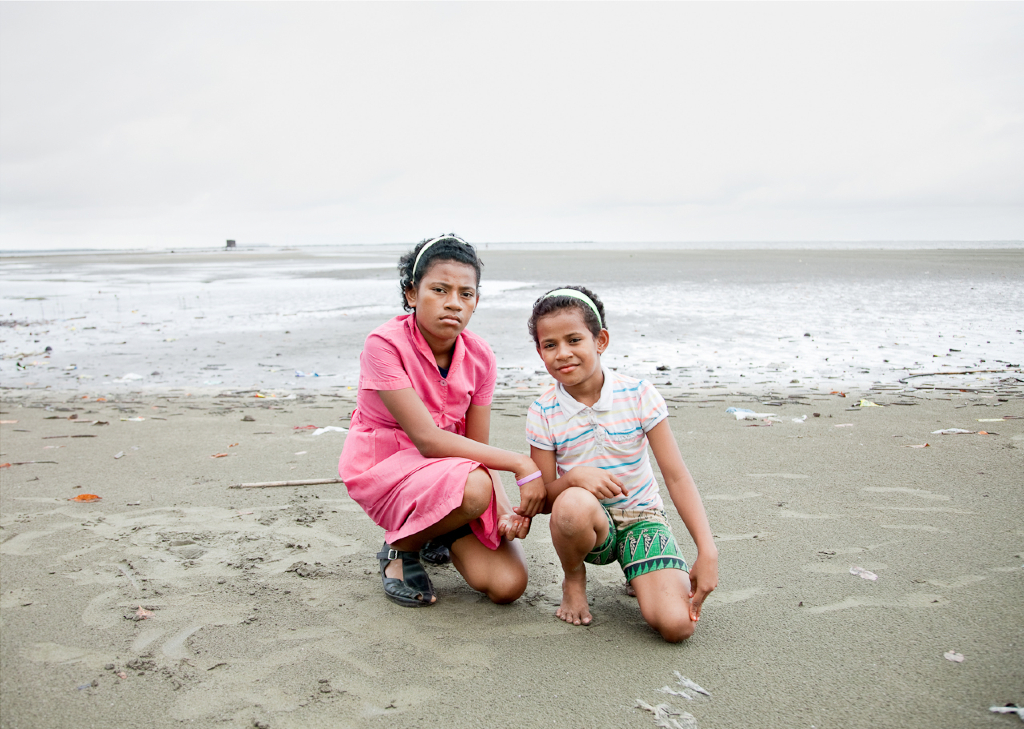 Salote and Emiline after school
Yellow House
Isle of Pines, New Caledonia
Niko on Horse
Outside Namalata, Vanua Levu, Fiji
Red Fence
Laucala Beach, Suva, Fiji
Upholstered Chair
Robert Louis Stevenson House, Vailima, Samoa
Banyan
Garden of the sleeping Giant, outside Nadi, Fiji
Ratu Sekuna
Abandoned House, Namlata, Vanua Levu, Fiji
Blue Ribbon
Lovoni Village, Ovalou, Fiji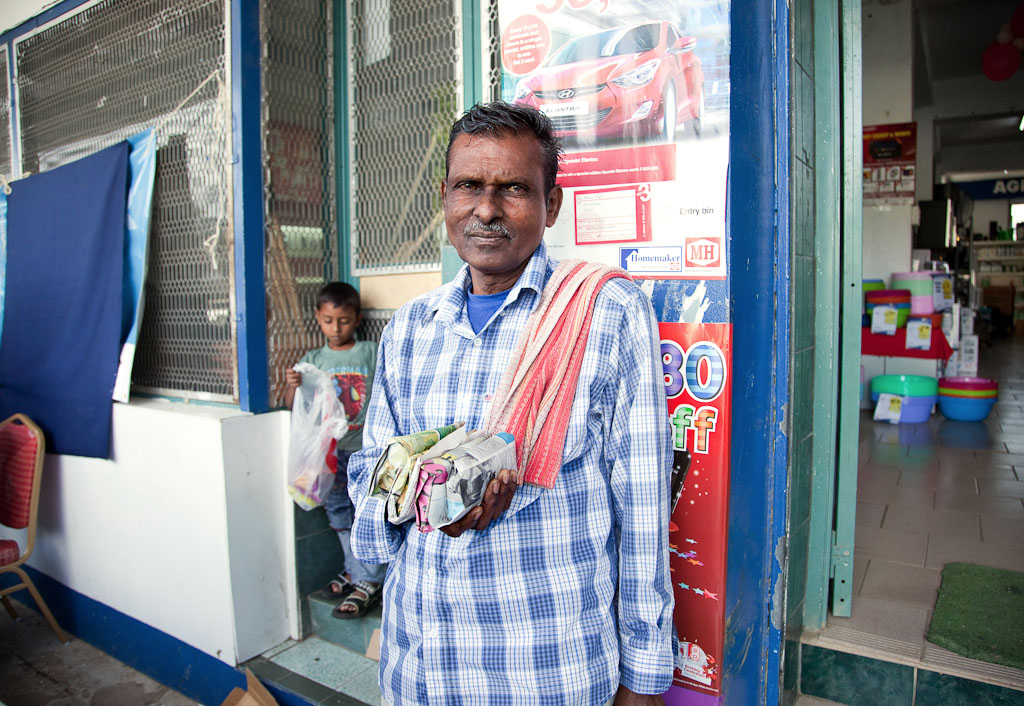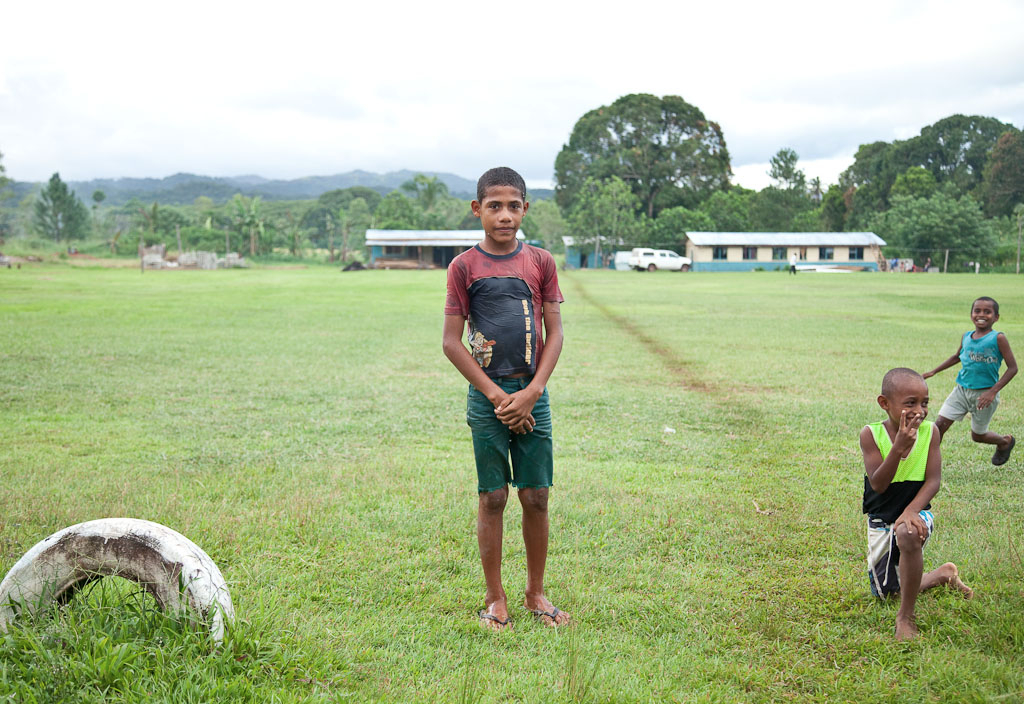 Boy with Red Boots
Namalata, Vanua Levu, Fiji
Kids in Red Car
Between Apia and Faleolo, Samoa
Bed Spread
Robert Louis Stevenson House, Vailima, Samoa
Marika and Family
Namalata, Vanua Levu, Fiji
Abandoned House
Namalata, Vanua Levu, Fiji