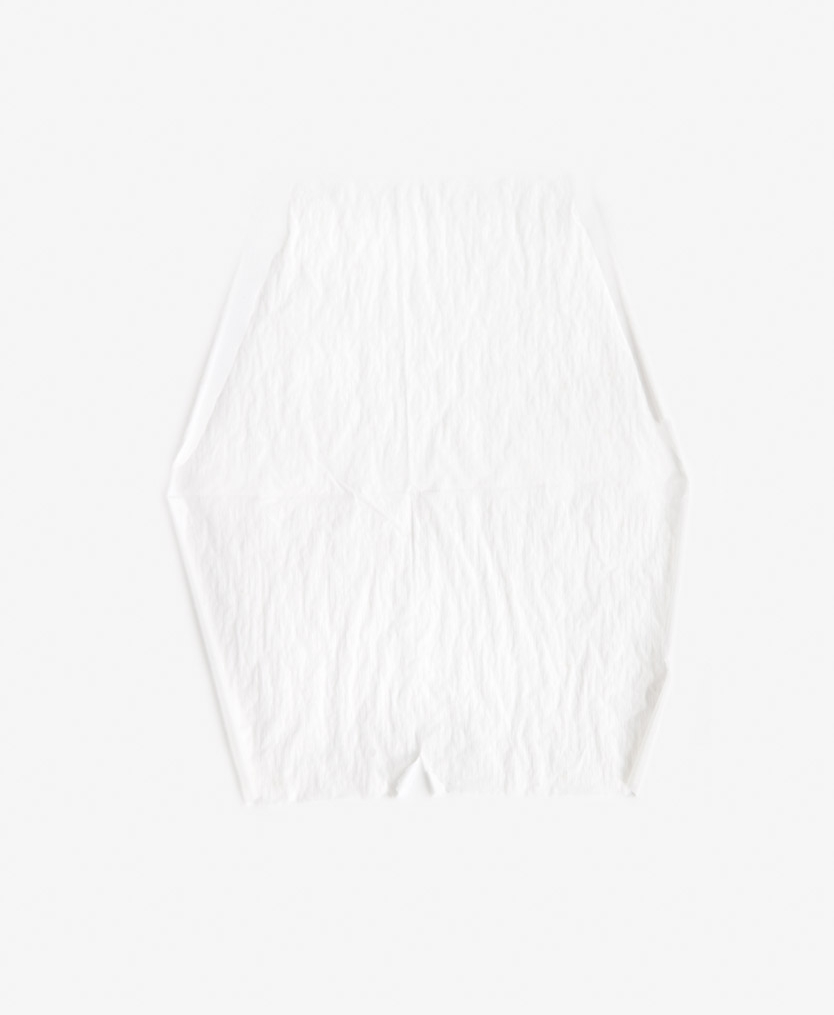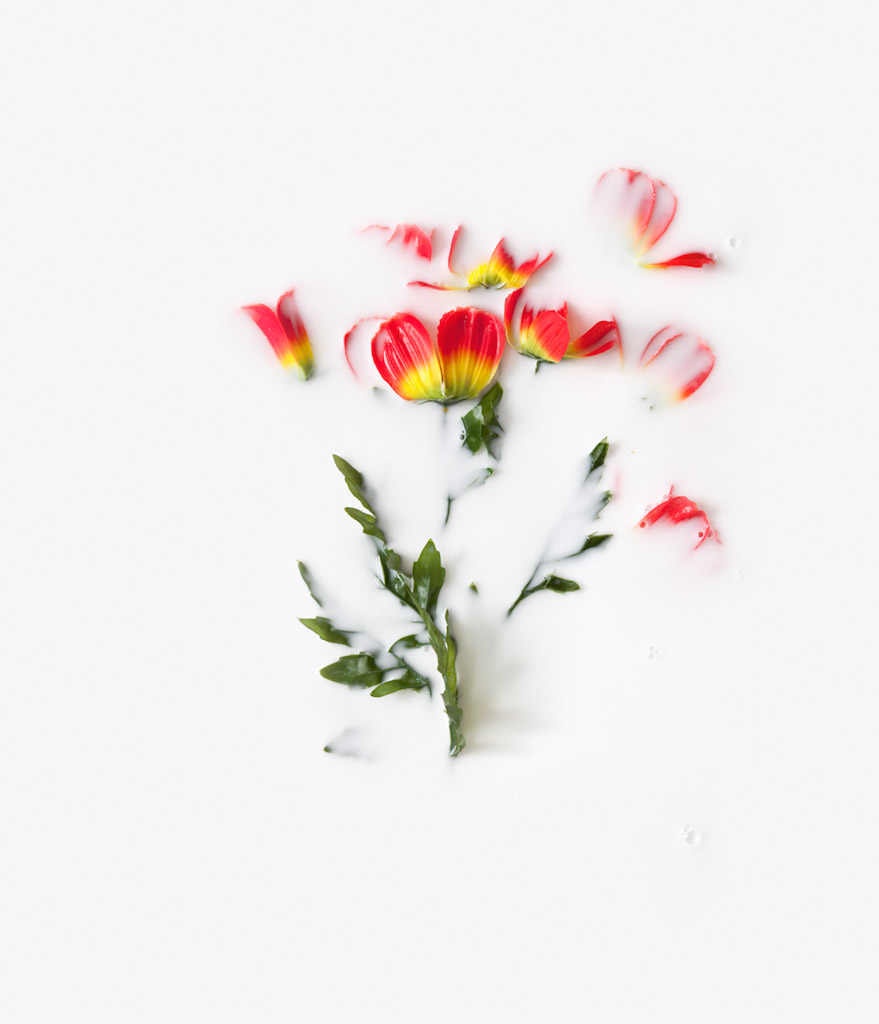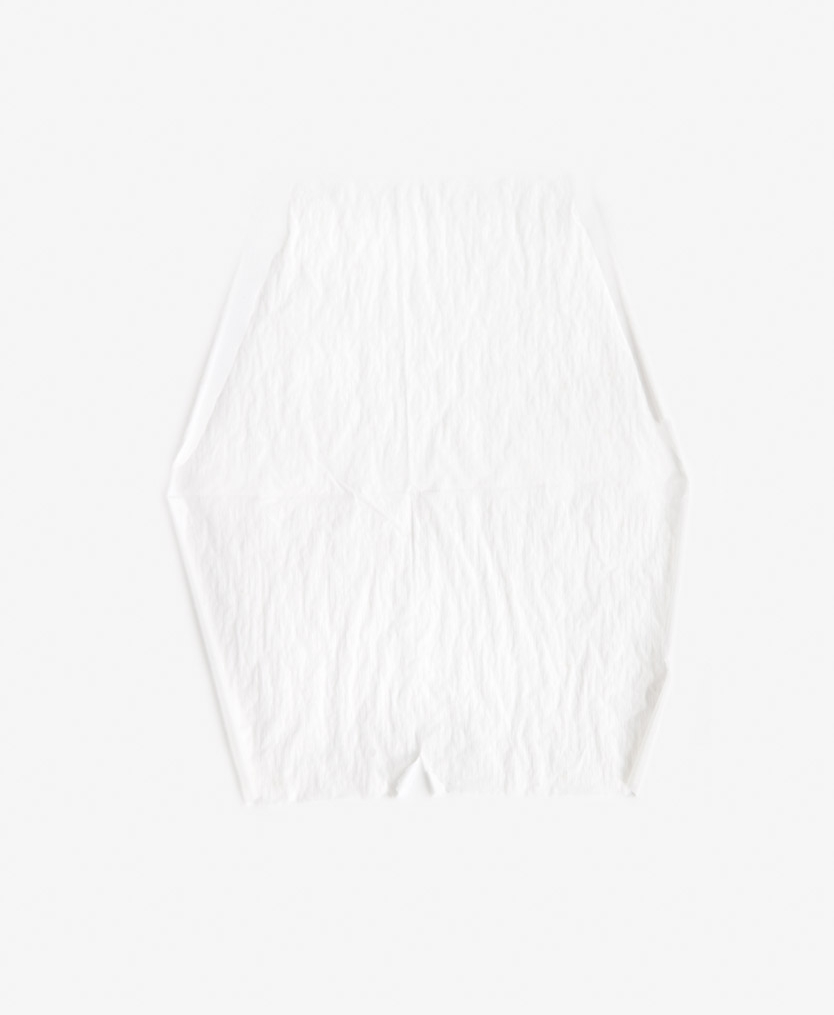 Tissue, 20 x 16 inch, inkjet print
Dusk Statement
Feelings of belonging, estrangement, ambivalence and loss are essential to my process of art making. Discarded pastries, broken dishes, mended clothing and worn sheets in my work are metaphorical stand-ins for home and the fragile nature of sentimental attachment.
There is a fugitive balance between presence and absence that I am trying to address, by capturing a tipping-point between wholeness and destruction. I use the camera to embalm the beauty of what is passing. I am drawn to the fraying edges, peeling wallpaper and minute cracks in the façade of the family home. Tenderness for these details is symbolized in freezing passing cherry blossoms, submerging domestic linens in milk, and covering place settings in dust. By experimenting with commonplace things I confront the tenuous nature of the physical body and emotional vulnerability.
I want the experience of my photographs to be immediate and visceral. Through literal flatness I attempt to access the corporeal and bypass the representational. I print so that the objects depicted are slightly larger than life to highlight the minutiae of the edges, bubbles, or residue.
It seems that emotional drama is often played out physically by screaming, tasting, tearing open, pushing away, and pulling close. I try to embed the experience of senses other than sight, such as the scent that lingers in a room, the slightest touch, particular auditory pitches, and the density of air: encounters that illustrate physical proximity yet express emotional distance.
Paper Napkin, 20 x 16 inches, inkjet print
Silhouette 02, 40x40 inch, inkjet print
Seam, 30 x 30 inch, inkjet print
Submerged (handkerchief), 30x30 inch, inkjet print
Paper Plane, 30x26 inches, inkjet print
Submerged Place Settings, 35x47 inches, inkjet print
Black Water, 24 x 24 inches, inkjet print
Quince Blossom, 24 x 24 inch, inkjet print
Drawing (red, black), 36 x 30 inches, inkjet print
Floral Linens, 40x30 inches, inkjet print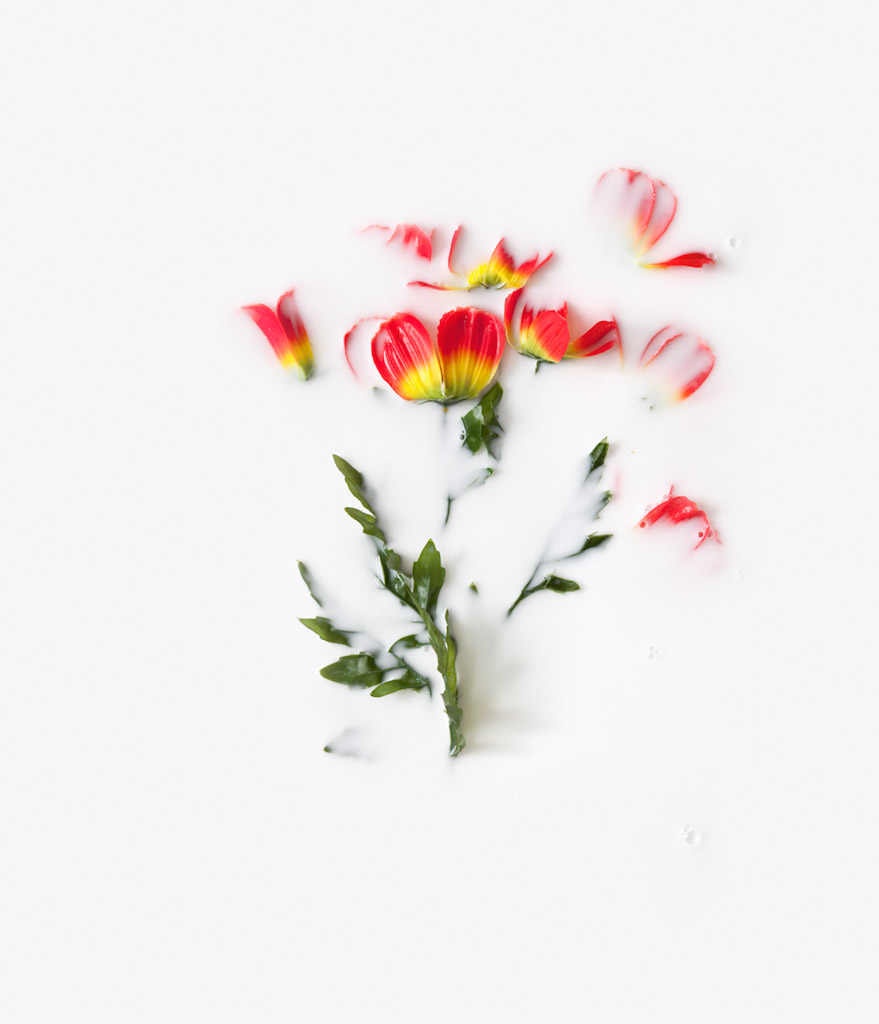 Posies, 36 x 30 inches, inkjet print
Red, 40x32 inches, inkjet print
China 02, 44x42 inches, inkjet print
Bed Sheet, 30 x 30 inch, inkjet print
Lemon Cream, 30 x 30 inches, inkjet print
China, 42x44 inches, inkjet print
Silhouette, 40x40 inches, inkjet print
Grey Bedding, 24x24 inches, inkjet print
Pink, 24x24 inches, inkjet print